About vascular Ehlers-Danlos Syndrome (VEDS)
Vascular Ehlers Danlos syndrome (VEDS) is the severe subtype of Ehlers-Danlos Syndrome, affecting 1 in 50,000 people worldwide and results from pathogenic variants in the COL3A1 gene, which encodes the chains of type III procollagen, a major protein in vessel walls and hollow organs.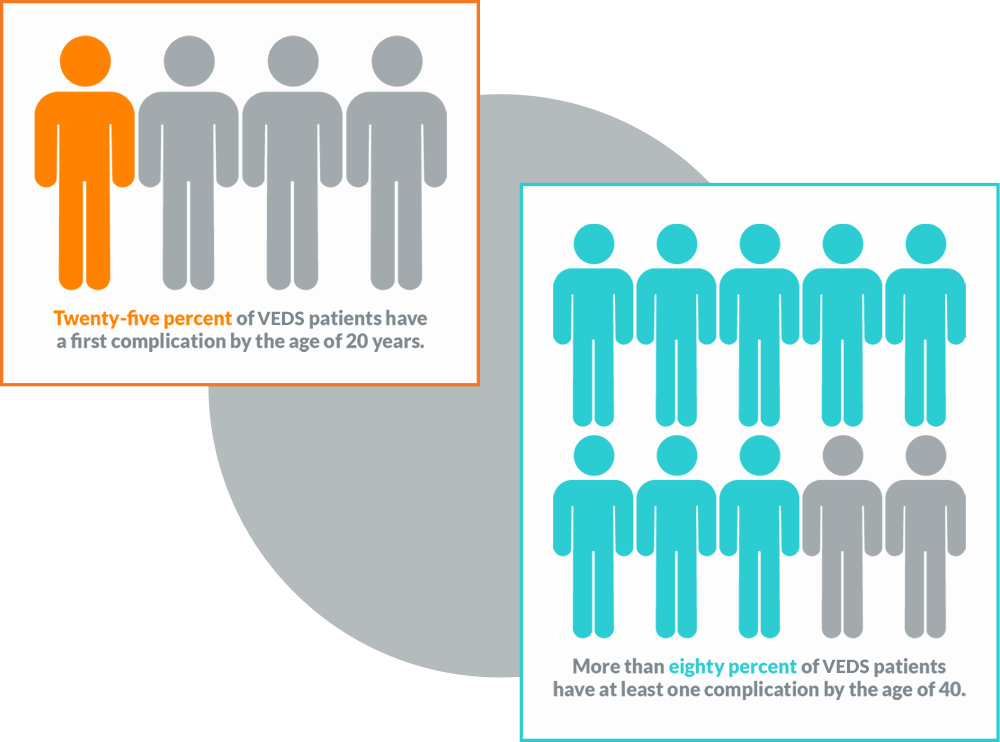 VEDS is a devastating condition, and VEDS patients have a median lifespan of 51 years. There are no FDA-approved therapies for VEDS.
Enzastaurin is an orally available investigational first-in-class small molecule, serine/threonine kinase inhibitor of the PKC beta, PI3K and AKT pathways. It has been studied in more than 3,300 patients across a range of solid and hematological tumor types. Research in vascular Ehlers-Danlos Syndrome has implicated the PCK pathway with PKC inhibition as a potential treatment option.